Assessment
Formative assessment is embedded in practice
Formative assessment is an essential element of an effective comprehension instruction program. Each strategy includes these formative assessment components:
Learning goals for each strategy
Each lesson includes learning goals for the strategy.

Self-monitoring of learning goals
Self-monitoring during reading enables students to know if they are comprehending the text as they read and achieving the learning goals.

Self-assessment
Students self-assess learning at the end of each lesson.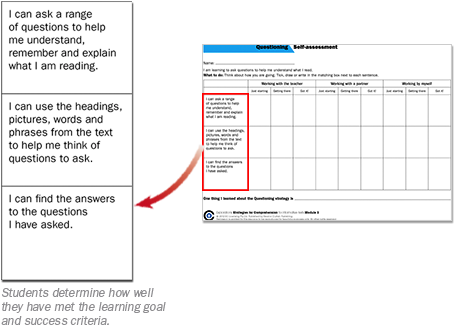 Recording progress
Students' self-assessments provide teachers with a constant flow of information on the progress of individual students and of the class.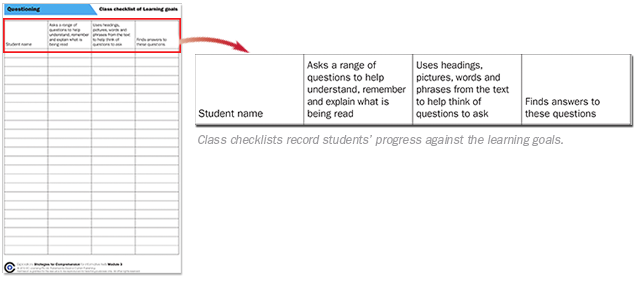 Effective feedback
A constant flow of information helps teachers provide effective feedback to students about their progress towards learning goals. Effective feedback is critical in supporting cognitive development. When students are provided with regular and goal-focused feedback, they begin to take responsibility for their own learning.